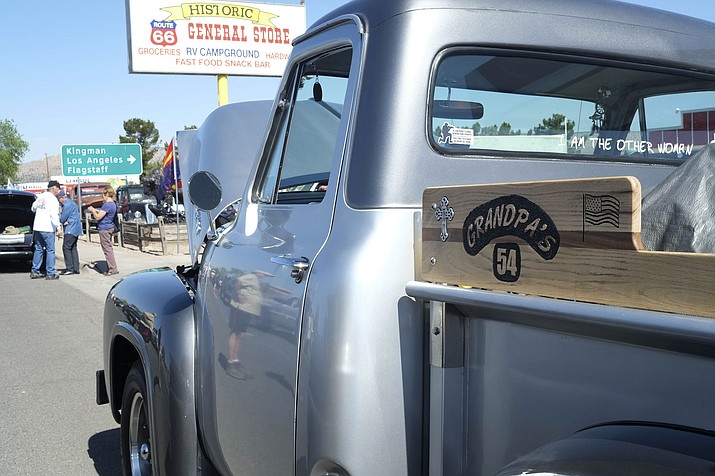 Originally Published: May 15, 2018 1:13 p.m.
When people hear "Route 66," faces light up with joy. The highway is American's highway. The younger generation may think of Disney's Pixar animated film "Cars," but either way, it's the highway of the hot-rods.
The 31st annual Route 66 Fun Run was in full throttle May 5 in Kingman. The sun was blazing and cars lined up Route 66 from Fourth Street to the Powerhouse.
Photo Gallery
31st Annual Route 66 Fun Run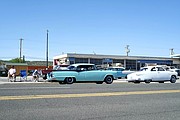 Tony and Rina Deangelo of Kingman are the owners of a 1970 Chevrolet Nova, built in Ohio by Smitty's Automotive. The car has had an adventure of its own. The car has been in car shows, stolen, severely damaged and restored again before the Deangelos owned it.
The car is valued at about $80,000, but Tony bought it for $45,000 in Phoenix. Tony and Rina have a 1972 Nova that she has had since she was 16 years old.
"We were in the process of restoring it," Tony said. "That particular model has been dear to our hearts."
Having such a strong connection to the specific car model, when the couple found the 1970 Nova already completed, they decided to buy it and keep working on the 1972 Nova Rina had owned for many years.
"We'll just buy that and continue the love of labor on the other one," he said. "We've had that style of car our entire life."
The Deangelos have been coming to the Fun Run for about 10 years and it's their first year entering the show.
Mark Durst of Kingman took nine months to build his "go kart on steroids," salvaging different parts from other cars.
"It's made from three different bodies," Durst said.
Some of the parts he saved from the junk yard before they were going to be thrown away. His go kart has won 31 trophies and has been in his possession for three years.
Mike Girard, from Goodyear, has owned the 1932 Ford Roadster for 12 years. The roadster has leather and suede interior with a custom paint job and decals.
"Keeps us in some trouble or out of trouble, whichever way you want to look at it," Girard said.
He has been coming to the Fun Run for six years and looks forward to the "fun time for May" every year.
The Fun Run started in Seligman May 4. On May 5, vintage vehicles made the fun run from Seligman to Kingman, traveling on Historic Route 66. Participants made stops at the Grand Canyon Caverns and in Peach Springs for refreshments and entertainment before arriving in Kingman that afternoon. The 140 mile cruise ended in Topock, where awards were handed out May 6.
More information about the event is available at www.66funrun.com.
More like this story