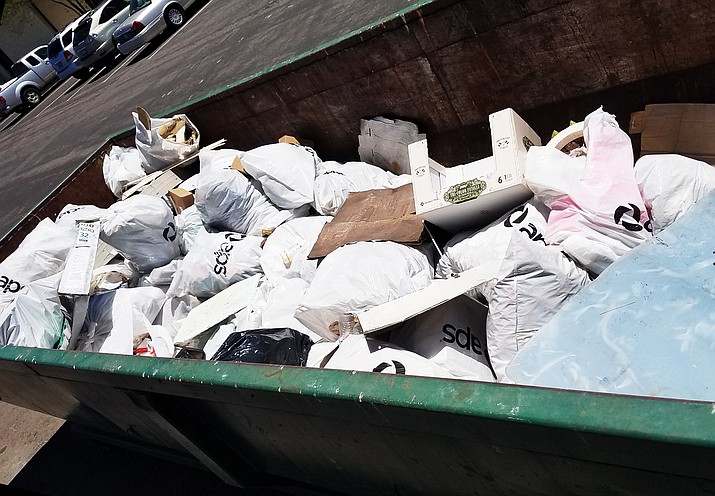 Originally Published: May 8, 2018 10:57 a.m.
This past weekend, we held the Carol Glassburn Community Clean Up Day.
What an incredible town we live in!
Almost 85 people checked in at the headquarters for area assignments and many more worked independently to clean up our beautiful town.
We collected 16.5 tons of waste and removed shopping carts, auto seats and furniture from the creek bed. The difference is obvious... take a look around!
One of the things that impressed me most were those parents and adults that brought their children and worked side by side making a difference. What a strong lesson these parents taught their kids. One family brought seven people. Another young man from the high school's National Honor Society worked diligently picking up loads of trash from the creek area off Railroad Avenue. A young Boy Scout worked with his mom and dad until well after we had stopped. I was truly humbled.
We had a new game this year called "You Found What?" The table of odd found items was quite a hit. The winner received a $20 Dairy Queen Card for their efforts.
Seven of the 10 cash eggs were found and those winners got a crisp $10 bill.
The team of coordinators was terrific. Thank you Cookie Nicosen, Hoach Ortiz& Pete, Rodger Ely, Teresa Rodriguez, Anna'sGrand Canyon Cafe, Ernie Hernandez, Rose Newbold, the city of Williams and Jeff Pettit. Many hands make light work.
See you again on September 22.
Kerry-Lynn Moede
The Historic Yellow House