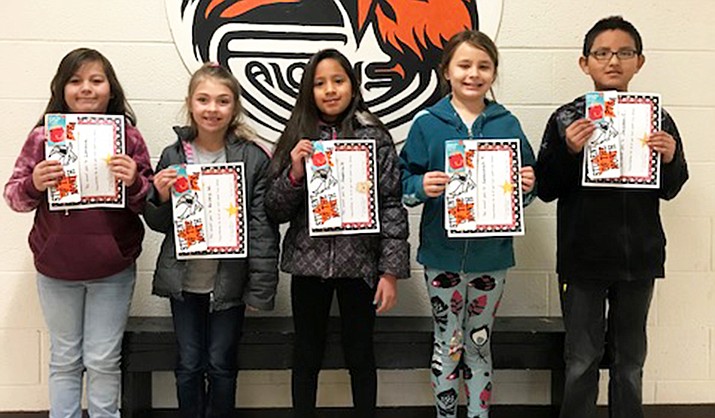 Originally Published: March 27, 2018 10:34 a.m.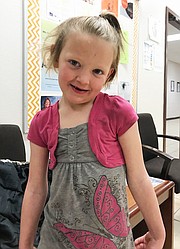 Kindergarten:
Reese Skinner
Reese is a very well-behaved student who never gets her name on the board. She goes out of her way to help me and other students in the class. She is a good friend to everyone and is very respectful. Reese is also a fantastic reader. We are so glad she is in our class.
First Grade:
Lorena Gomez-Sotelo
Lorena is a fantastic student. She is here every day and on time. She always completes her homework and is a great helper. She not only offers to help her peers when needed, but she often keeps her teacher on track as well. She pays attention in class and raises her hand to share. She is very polite and has great manners.
Second Grade:
Briley Wintheiser
Briley is always at school and on time. She completes of her work in class, producing her best work. I rarely have to speak to her about making good choices. Briley comes to school ready to learn and ready to help others.
Third Grade:
Sophia Vega
Sophia has shown great improvement with completing homework and in class assignments. She has come a long way since the beginning of the year. She is also not a problem in class. I really enjoy having her in class.
Fourth Grade:
Savannah Fuller
Savannah is a wonderful, kind, and hard-working student. These past couple weeks she has really stepped up her game. She always listens to directions and tries her very best to complete her assignments perfectly. Her dedication and commitment to her work and duties within the classroom is above and beyond.
Fifth Grade:
Jayden Cooke
Jayden has completely turned himself around academically. He went from not very good grades and missing recess all the time to never missing recess and improving all of his grades. He has taken pride in his work this semester and it really shows. We are extremely proud of Jayden and want him to know that hard work does pay off with good grades.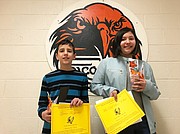 Williams Middle School Students of the Month
Mia DelVillar-Elias
Mia is a caring, kind, and hardworking young lady. She is very polite and an excellent example to her peers. She possesses all of the qualities for Student of the Month. She is conscientious about her academic work and demonstrates exemplary character through her commitment to being responsible and respectful to all.
Gavin Fitzgerald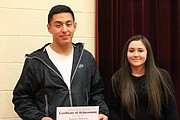 Gavin is a wonderful example of excellence in middle school. He is well-mannered, responsible, excited to learn new concepts, and respectful to adults and students alike. He produces quality work in all subject areas and is an absolute joy to have in class.
Williams High School Students of the Month
Juaquin Gutierrez and Zoey Rizo are the March Students of the Month at Williams High School.