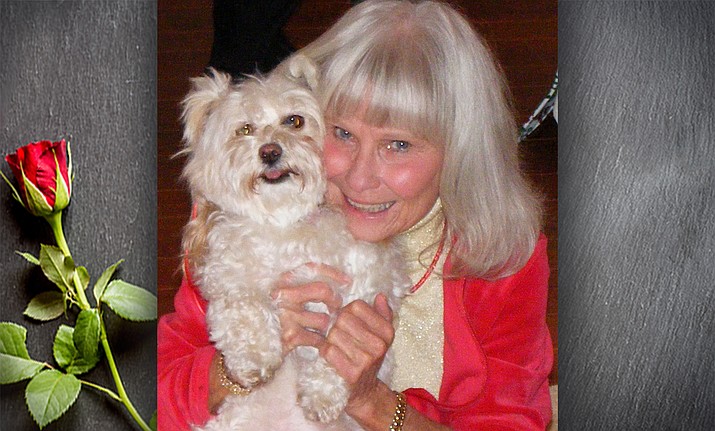 Originally Published: March 27, 2018 10:57 a.m.
Carol Glassburn, 69, passed away March 20, 2018 in her home in Williams, Arizona surrounded by family and friends. Originally from Oklahoma, Carol has been a vital contributor to our community and was a generous light in the lives of many.
In her younger years, she enjoyed tennis, baton twirling, became a majorette, and studied Spanish and shorthand in high school. Shortly after high school, she met the love of her life, Ray Glassburn, and was happily married to him for thirty-eight years.
Throughout her life, Carol has achieved a plethora of awards and accolades for her charitable work and great efforts. Her notable honors include a lifetime achievement award (bestowed by Gov. Doug Ducey), Arizona Chamber Executives Outstanding Volunteer of the Year Award, "Kiwanian of the Century" and the Governor's Pride Award. Additionally, the title of Glassburn Park is a dedication to her life and work. Her services for her community and those in need include her non-profit organization Williams Needs an Angel (which has raised money for different projects, including families facing tragedy and a playground for the children of the city), the Williams Clean and Beautiful, and the Ambassador Volunteer Committee. Additionally, she was an active member of the Kiwanis Club (especially in the pajama and book program for children), American Legion Auxiliary, Salvation Army Red Kettle Campaign and a volunteer fire instructor for a variety of fire departments across the state of Arizona, including the Arizona Wildfire and Incident Management Academy. Carol also served on many committees, including- Main Street America, the Williams Food Bank, Coconino Parks and Rec and the Northern Arizona Council of Governments.
Carol was preceded in death by her husband, Ray.
She is survived by Mickey and Carolyn Glassburn, Melissa Glassburn, Machelle Glassburn, Justin and Jared Pickens, Jan and George Bardwell, David S. Neal, Jennifer Teague, Trisha Gastineau, Genero Thode and Ashlea Kirkpatrick, Marty and Sandie Glassburn, Monica Glassburn, Courtney Russell, Justin Russell and Earl Jackson, as well as her two miniature poodles, Peaches and Precious.
A Celebration of Life will be held on Saturday, March 31, at 1 p.m. at the Sultana Theatre.
In lieu of flowers, please donate to any of the following: Northland Hospice-www.northlandhospice.org, Williams Fire Department, 113 South First Steet in Williams or the American Legion Post 13-425 West Grant Avenue in Williams.
More like this story