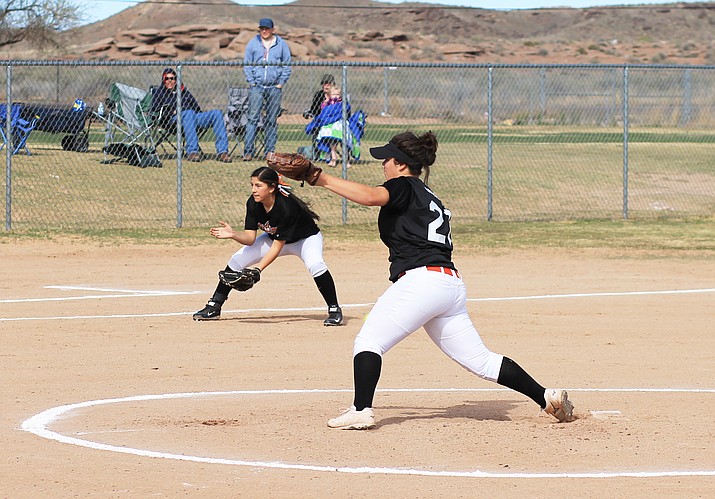 Originally Published: March 6, 2018 12:09 p.m.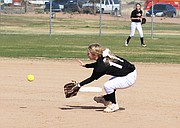 With a strong senior class leading the Lady Vikings, Coach Travis Grantham is planning for a winning season this year.
After a second place finish in the 1A Central standings in 2017, Grantham is hoping for a first place finish in 2018.
Seniors Carli Grantham, Anna Chaney, Riley Heap and Erica Rocha return as four-year seniors for the Vikings.
"They are very good leaders, all are four-year starters," Grantham said.
Grantham has had to fill the shoes of Jaden Alvarado, Naleigh Salceda and Destiny Pennington this year.
"I've got a good group of freshmen girls this year," Grantham said. "Two or three will be playing up on varsity."
Grantham said several of the younger players have experience with club softball in the offseason.
"It definitely shows," Grantham said. "These girls who having been playing a lot of club ball, it has helped the team."
The Vikings will get behind the pitching of Carli Grantham, Jazlyn Romero and Sydney Mortensen this season.
"Carli will carry the load - she is our workhorse," he said.
Grantham said he plans to get sophomore Romero and freshman Mortensen into the pitching rotation to gain experience.
For catching, Grantham is looking at Maegan Ford and Riley Hollis to fill the spot vacated by Alvarado.
"Both are competitive," he said.
The girls have been faced with the lack of time on the playing field so far this season because of the snow and cold weather.
Grantham said the benefit has been a lot of time hitting, but the team has had little time fielding or practicing plays.
The Vikings faced Kingman High School Feb. 24, where they brought home a 16-4 win against the 3A Bulldogs.
"We hit pretty well against Kingman," Grantham said.
The team next travelled to Chino Valley where they lost 13-4 to the 3A Cougars.
The team will travel to Needles for a tournament March 8 -10. Their first home game is planned for March 27 against Mogollon as a double header. The games are at 2 p.m. and 4 p.m.