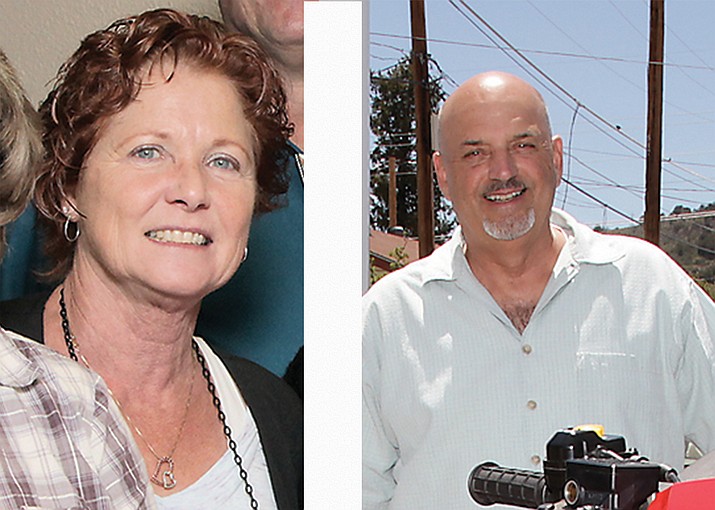 Originally Published: June 19, 2018 8:43 a.m.
Just over a year since a Williams couple was found dead in their home, the man accused of killing the couple is close to going to trial.
Grand Junction, Colorado resident Derrick Barnett is set to stand trial for the killings at Coconino County Superior Court Aug. 21.
The state of Arizona has submitted a notice of anticipated expert testimony, which includes Department of Public Safety criminalists who will testify about the firearms examination, crime scene reconstruction, DNA, serology and latent prints. A medical examiner is also expected.
The state has also recently subpoenaed several witnesses including Kurt Barnett, Joseph Tracy, Shane Gore, Charles Thompson, Susan Pueschel, Robbin Laws and Richard Martinez.

On May 30, despite the objections of Deputy Public Defender Roberta McVickers, Coconino County Superior Court Judge Dan Slayton granted the use of Barnett's previous convictions in the August trial although details about the convictions will not be released at the trial.
Barnett had several felony convictions in 2006, 2014 and 2015 in Colorado which included second degree burglary, assault with serious bodily injury and two convictions for stalking/threatening following a protective order. He served 12 years in prison for the burglary and assault cases.
Barnett is accused of killing Michael and Nora Dimuria in their home on Spring Valley Road in Red Lake, north of Williams May 2, 2017. According to official reports, Barnett is accused of breaking into the couple's home and shooting them and their dog.
Barnett is believed to have stolen the Dimurias' vehicle and driven it to Cortez, Colorado where he abandoned the vehicle at a campground. On the morning of May 5, the sheriff's office received a tip from an area resident that a potential suspect was fleeing to Colorado.
He was arrested later that day by Dolores and Montezuma County Sheriff's deputies after a 30-mile high speed chase.
Barnett was transported to Coconino County Detention Facility July 24 after Gov. John Hickenlooper of Colorado signed a Governor's Warrant for Barnett to be transferred to Arizona.
The governor's warrant was necessary after Barnett refused to waive his right to extradition.
More like this story