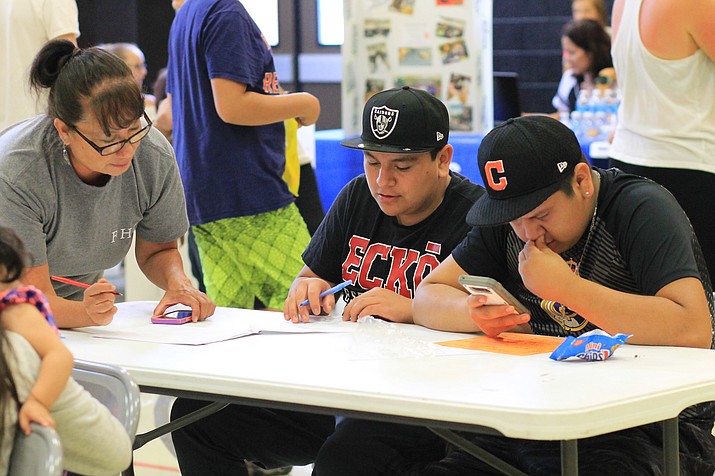 Photo by Wendy Howell.
Originally Published: July 31, 2018 7:05 a.m.
WILLIAMS, Ariz. — Williams Unified School District is sponsoring an English class for parents of Williams Unified School District (WUSD) students.
WUSD resource teacher Anna Torrez will cover English vocabulary, grammar and conversational skills.
There are two options: Tuesdays and Thursdays, or Mondays and Wednesdays from 7:45 to 8:30 a.m. Classes begin Sept. 10 and end April 17.
Torrez is limiting each class to 10 students, but has begun a waiting list.
Torrez is also hoping to gather volunteers for student's classrooms through the program.
Classes will be in Room 20 at Williams Elementary-Middle School. More information is available by contacting Torrez at WEMS at (928) 635-4428.
More like this story