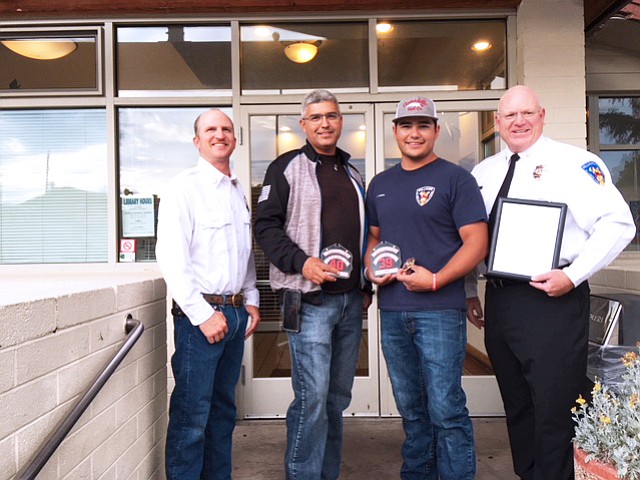 Originally Published: July 17, 2018 10:57 a.m.
WILLIAMS, Ariz. — The city of Williams and the Williams Volunteer Fire Department honored Jimmy and Kevin Perkins for their service to the community July 12.
Jimmy Perkins is leaving the fire department after serving for over six years. He is relocating.
"Jimmy has had a positive impact as he served the city for the past six-a-half years," said Williams Fire Chief Chase Pearson.
Pearson said Perkins attended numerous trainings during his time with the department, which included state and wildland certifications.
"He has used this knowledge to make a difference in the community and in the outcomes of emergency situations," Pearson said.
Perkins and his father, Kevin, who has served for the same amount of time, were each given a letter of recognition, a helmet shield with command numbers and a Williams Fire Department badge with command numbers.
More like this story