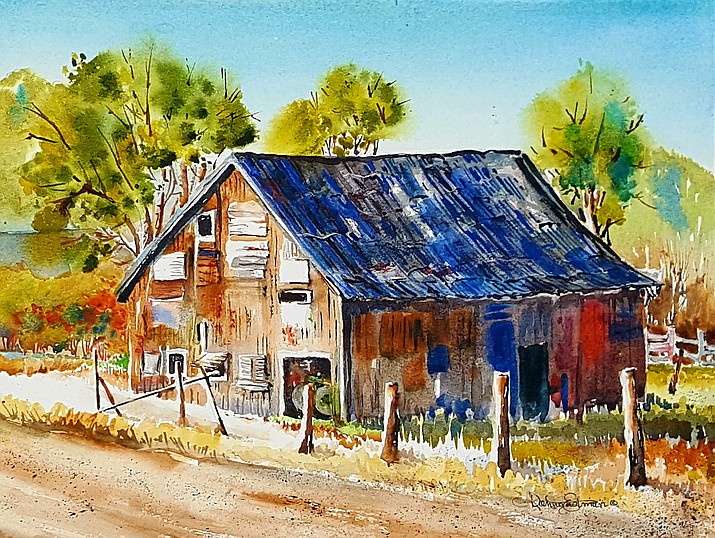 Originally Published: July 10, 2018 2:23 p.m.
WILLIAMS, Ariz. —Watercolor artist Donna Eastman Liddle, the featured artist at The Gallery in Williams, currently has 24 pieces of watercolor art on display.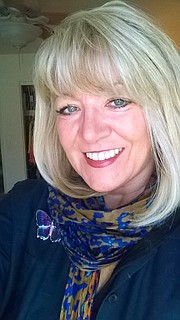 Many of the pieces on display have ties back to the Williams community, including 'The Cureton Barn' and 'Sunset at Dogtown Lake,' which was bought by a local Williams bed and breakfast.
Originally from New England, Liddle moved to Williams in 1999. She began painting in 1996.
Liddle said painting is therapeutic and said the transforming power within this creative process allows the release of creative energy that has a healing effect.
"I love the way visual art can speak without words and be influential and motivating. I am intrigued with watercolor because of its free-flowing nature," she said.
Liddle describes her work as upbeat, colorful and expressive.
"My inspiration comes from all things vintage, nature, and water, reflecting everyday moments or destinations that impact thoughtful images," she said.
Some influences for Liddle include Winslow Homer and Edgar Whitney as well as Tony Couch and Marilyn Simandle.
"The arts are a vital thread in the fabric of our nature. I am thrilled to be a participant. I have a favorite saying on my studio wall that reads 'If you always give — you will always have.' I believe that the gift of art heals the spirit, and will, in some small way, inspire yours," Liddle said.
Making Williams home
Liddle was the CEO of the Williams-Grand Canyon Chamber from 2001 to 2009 and served as the Williams Main Street manager from 2000-2006. She also served as the Tourism Marketing director for Williams and co-managed the Visitor Center. She has served on local committees, including Clean & Beautiful and economic development. From 2008-2009 Liddle was the past president and served on the board of directors for the Arizona Chamber Executives. She has also served on the Workforce Investment Board for Coconino County.
Liddle met her husband, Dean, while serving on the H.O.G. State Rally Committee. The couple were married two years later at Wild West Junction. They have two rescue dogs, S.Taz and Lance.
Liddle supports the Williams Alliance for the Arts, and is a Juried member and past Executive Board member of the Arizona Alliance for the Arts. She belongs to the Northern Arizona Watercolor Society and AWA where she served on the board for four years.