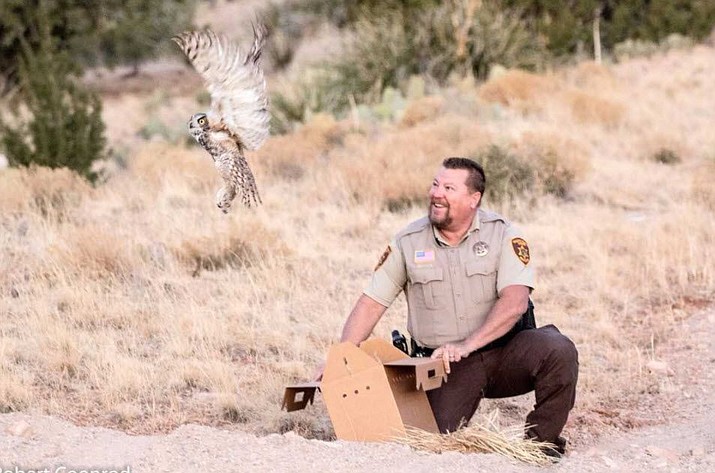 Originally Published: January 9, 2018 10:43 a.m.
One of the more unlikely sights a Yavapai County Sheriff's deputy might encounter while patrolling a remote part of the county is a bird of prey entangled in a barbed-wire fence.
But that's exactly what deputy Ted Bumstead found while working near Ash Fork Sept. 7.
A Great Horned O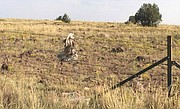 wl's right wing was wrapped in all four wires of the fence. The young owl was being observed from a distance by what the deputy presumed was its mother.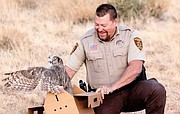 Bumstead, as luck would have it, had experience in handling raptors, and was able to untangle the owl without further injury.
But the bird required rehabilitation, and Bumstead took it to an Arizona Game and Fish Department official in Seligman, who had it sent to the Liberty Wildlife campus in Phoenix, where it lived for several months.
When the owl was ready to return to the wild, Game and Fish personnel asked Bumstead if he would like to release it, and he did.
On the morning of Dec. 8, in a remote area near Seligman, the deputy said goodbye to the owl, which took flight and returned to freedom.