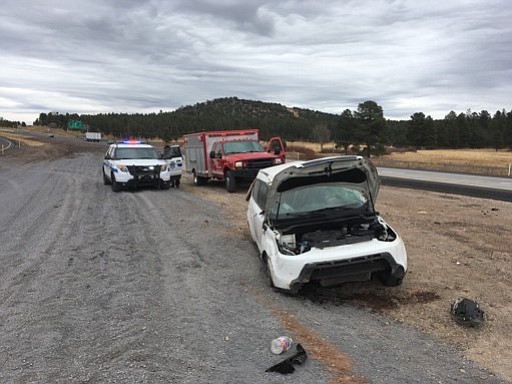 Originally Published: February 27, 2018 12:30 p.m.
On Jan. 25, the Williams City Council signed off on the participation of the Williams Volunteer Fire Department (WFD) in the State Mutual Aid Plan. The impact on the WFD will be minimal and consisted of outlining who pays for what if something happens, such as an accident or injury while assisting neighboring communities.

On Jan. 22, the WFD participated in the first Williams stakeholder meeting for pre-disaster planning in the event of a fire on mountain and secondary flooding. The fire department is playing a key role in the process. During the discussion, it was pointed out that the reduced amount of rainfall and snow this season may have an adverse effect on summer fires.

Also on Jan. 22, the WFD attended the fourth annual Event Huddle, where local community groups come together to present their goals and needs. The WFD discussed the fire prevention program with emphasis on the necessity of carbon monoxide (CO) detectors.

Related to the CO campaign, WFD is working with Old Trails to provide monitors and education to citizens to make their homes safe.
December was a busy month for the WFD. The department responded to 24 incidents during the month and in January firefighters responded to a fire in an open top rail car, a smoke detector at a hotel, a semi truck fire on I-40 and a smoking semi tractor on I-40, an injury accident and a single car rollover on I-40, responded to a smoke detector at a church, investigation of a gas leak, a vehicle vs guardrail accident on I-40, a rollover and a rollover with extrication on I-40 and a smoke detector alarm in a home.
The WFD assisted the Scottsdale Fire Department with family assistance at the CO poisoning event in Parks Jan. 2.
Training
A training group was assisted this month by Frank Steigerwald. Steigerwald is the owner of Franks Honest Auto Repair in Peoria. During training Steigerwald discussed the difficulties of working in and around electric cars in emergencies. As the usage of electric cars increases the WFD is looking for an electric car to use as a model for training.