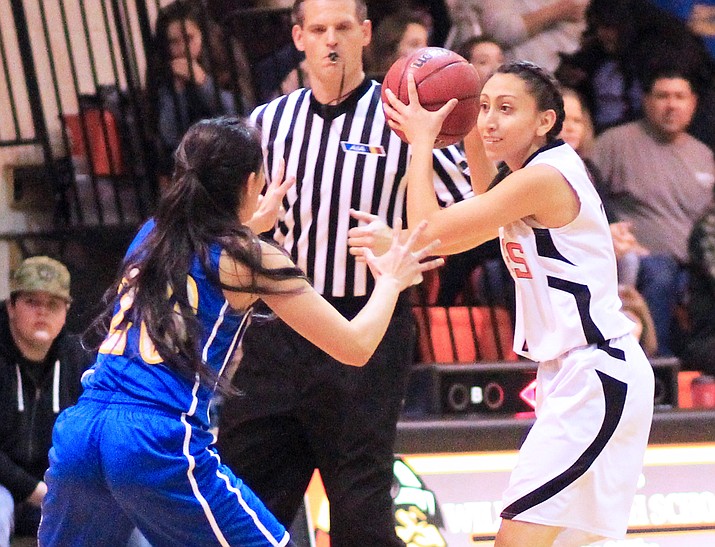 Originally Published: February 27, 2018 10:58 a.m.
The Williams High School Lady Vikings finished the season at No. 17 with a 15-13 record.
The Lady Vikes headed to the 1A regional tournament with hopes of securing a state tournament placement, but were stopped by the Grand Canyon Phantoms. The Phantoms beat the Vikings 36-22.
"That was a disappointing loss to the Grand Canyon," said head coach Phillip Echeverria. "We just had our shooting troubles."
Echeverria said the main goal the team had for the season was to make the state playoffs.
"We didn't make it, but we were right there," he said.
Echeverria said the three or four close losses hurt the team and hindered their chances of making the state playoffs.
"But I think they had a quality year and definitely something to build upon," he said.
Echeverria said the Grand Canyon and Cibecue wins were highlights of the season.
"The attitude of the girls was great," he said. "They really wanted to go out in the season and compete the best they could."
He said he is hoping to have a summer ball program in Flagstaff for the Vikings.
"I'd like to improve upon our scoring and decrease our turnovers," he said.
He said trying to get the girls playing in the off season would help their performance.
"The future looks bright if the girls want to work on it," he said.