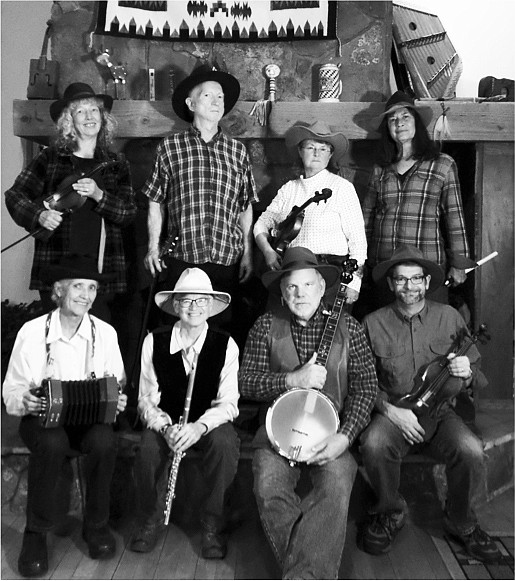 Originally Published: December 4, 2018 2:53 p.m.
WILLIAMS, Ariz. — St. John's Episcopal-Lutheran Church invites every one of all ages in the Williams community, surrounding communities, along with visitors to northern Arizona, to enjoy the third free public concert of the Advent season Dec. 9 at 5 p.m. in the church sanctuary. This is the ninth year St. John's has hosted the four-week concert series for Williams.
The toe-tapping advent concert introduces Williams to the group Just Desserts. Just Desserts is the house band for Flagstaff Friends of Traditional Music (FFOTM) and will be playing jigs, reels, old time and Celtic tunes for the concert hosted by St. Johns.
Band members include Janice Griscom (keyboard and flute), Karen Appleby (flute), Alison Adams (fiddle), Susan Billingsly (concertina), Pat Dunham (fiddle), Paul Seyler (banjo), and Mike Dunham (Hammered dulcimer and fiddle). Their gigs usually include stage performances, informal pub-style performances and workshops. Their centerpiece is typically a Barn Dance, where Mike Dunham is calling the dance.
The third Advent concert is open to the public and all ages are invited. The church is located at 202 W. Grant Avenue on the corner of Second Street and Grant.
Following the family-friendly concert, homemade treats and beverages will be available for everyone attending. This is also an opportunity to meet with the band members and learn more about the music they play and their instruments.

Just Desserts plays regularly for contra dances in Flagstaff and Clarkdale. It is an open band, inviting musicians to join in at weekly practices in Flagstaff, dances and other gatherings, according to St. Johns. FFOTM began as a small circle of friends, mostly musicians, who had a love of traditional music and dance in common. Those founders put in the effort needed to organize a club in 1988 that ultimately was transformed into a non-profit in 2000. As a non-profit arts organization, FFOTM has been honored and supported by many grants, which have funded a variety of mission-focused activities. FFOTM hosts regular jams and biannual campouts and concerts, like the one Dec. 9.
This concert is supported by St. John's and by a free-will offering.
Information provided by St. John's Episcopal-Luthern Church