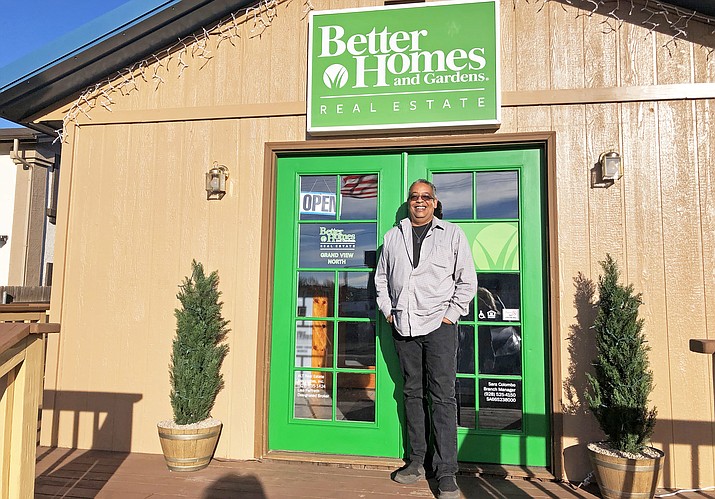 Originally Published: December 4, 2018 4:40 p.m.
WILLIAMS, Ariz. — Just look for the green doors on Grand Canyon Boulevard.
Troy Troutman is the owner of TNT Tax Services and has been serving the greater Williams area for nearly 30 years.
Troutman has returned to Williams after a three-year relocation to Parks, Arizona.
"I love my Williams community — it has been wonderful to be back," he said. "I missed them and they missed me."
Troutman already provides bookkeeping services for many businesses in Williams and is eager to serve others.
He provides payroll services, does tax preparation for individuals and small businesses, and does charitable non-profit annual filing of tax returns.
Troutman is also a real estate agent for Better Homes and Gardens Grandview North, which just opened in November.
He also sells Medicare supplemental insurance. He can help seniors enroll in the Medicare prescription drug plans.
"I stay busy," he said. "Medicare is very complicated for seniors, I like to help them enroll. I can just imagine how difficult it is for some."
Troutman said he came back to Williams because he missed the community.
"I still had my same business in Parks, but I missed seeing everybody," he said.
He enjoys being a part of the community.
"You look at it differently when you've been a way from the community for awhile," he said. "You need to have a community where you say 'hi' to the people you know at the grocery store."
He realized how important it was to be back in the community and is eager to volunteer and participate more in the community.
TNT Tax Services is located at 71 N. Grand Canyon Blvd. in Williams. People can reach Troutman at (928)635-1424.