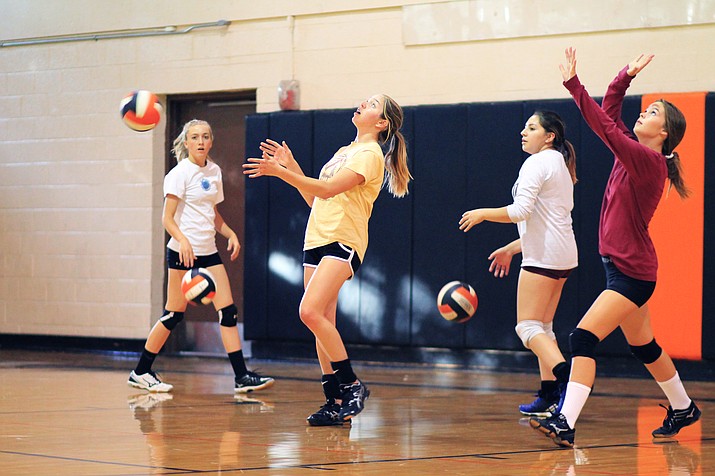 Originally Published: August 21, 2018 10:52 a.m.
WILLIAMS, Ariz. — The Lady Vikings kicked off the 2018 season with a scrimmage with Mojave Accelerated Aug. 17 and head into the regular season motivated for success.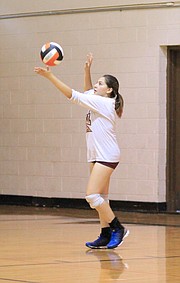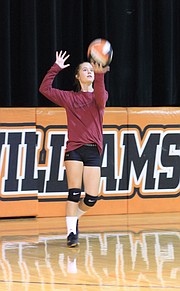 Although losing several key players to graduation and having just one senior varsity player, the Vikings starting core is experienced and ready for the season.
"I'm really excited for the season," said the Vikings' new head coach Connie Stevens.
Stevens is returning to Williams High School after a 15 year hiatus. Stevens transferred to Ash Fork High School where she coached the girls volleyball team.
Although Stevens was in Ash Fork, she is familiar with many of the Lady Vikings, who she coached in the off-season on a club team.
"Most of this team is made up of players I have coached the past three years," Stevens said.
Stevens is getting help from several former Williams volleyball players and has a new assistant coach, Trina Seigfried.
"That is what I focus on first thing — I like to have a really good coaching staff," Stevens said.
Stevens is stepping in for Chesney Grantham, who moved at the end of last season.
"I'm picking up where she left off," Stevens said. "She did a great job with the girls, I actually coached her when she was younger."
Although the Vikings lost several taller girls to graduation, Stevens said her young players are experienced and the team will have few deficits.
"We are focusing hard on our defense and working on placing the ball well," she said.
Stevens said although the team just began official practices, the girls are used to playing together and are coming into the season strong.
"I am very excited about their skills," she said. "We have been just working on our cardio and vertical jumps this week."
The Lady Vikes' first game is Aug. 28 on the road against 2A Northland Prep. They return to Williams for their home opener Aug. 31 to face rival Joseph City at 6 p.m.
More like this story