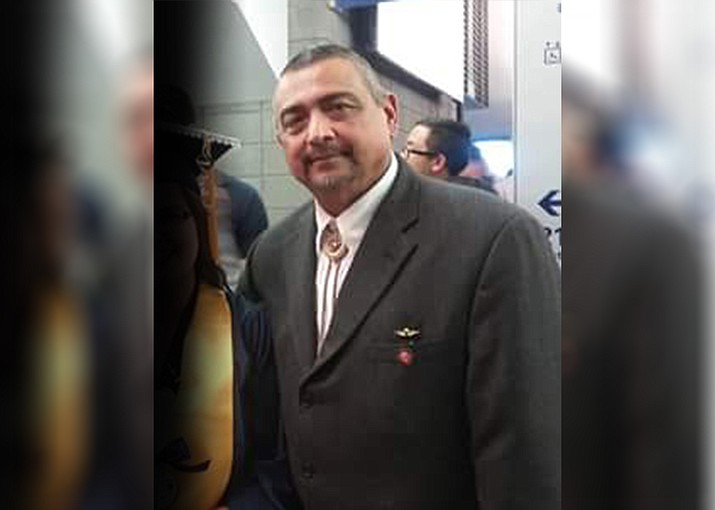 Originally Published: August 14, 2018 10:38 a.m.
Mike Diaz is a write-in candidate running for Williams constable.
The Williams News asked candidates a series of questions, and the answers were submitted by the candidates for the voters. Each candidate had a combined 300-word limit for the questions.
How long have you lived in William?
I have lived in Williams since June of 2012.
What is your occupational and educational background?
I am a retired United States Marine with 24 years of proud service to our great Nation. Since my retirement, I have worked as a correctional officer at the immigration facility in San Diego, California, as a transportation sergeant (Private Company) for the U.S. Border Patrol Station, Chula Vista California, San Diego Region. I also worked as a government contractor at Camp Pendleton in the nuclear, biological, chemical defense equipment program. I was a transportation manager for Heartland Alliance, that provided care and services for minor children in the U.S. illegally. I have been a police officer in the State of California, and a graduate of the San Bernardino Sheriff's Academy. I have a criminal justice degree and have a current security officer card from the state of Arizona. I have been previously certified as a crisis prevention intervention instructor teaching new correctional officer's how to safely deal with acting out inmates.
What made you decide to run for constable?
I am running for constable because District 3 has not had a constable for around 60 years and needs someone who is qualified and experienced when carrying out the various law enforcement duties required of the constable, when dealing with a diverse communities.
As a constable, how will you serve the Williams community?
I will serve all of the District 3 communities by providing: firm, fair, consistent, courteous, compassionate and dignified service. The community members will know that they can count on me to guide and advise them when necessary in the course of my duties.
More like this story