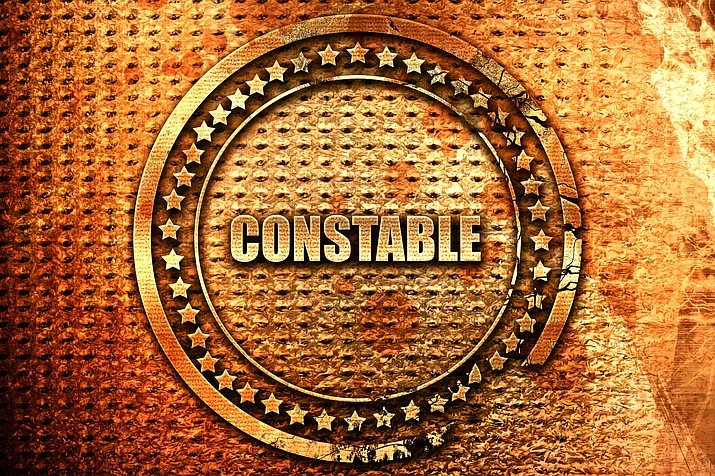 Originally Published: August 7, 2018 11:56 a.m.
WILLIAMS, Ariz. — Two candidates are running for a newly reestablished constable position with the Williams Justice Court.
Whether a criminal background can be overcome is at question though as voters head to the polls to decide who Williams' next constable will be.
A candidate, Jay Douglass, running for the constable position with the Williams Justice Court, was convicted of indecent exposure and custodial interference twenty years ago, records show.
"I think voters should focus on the qualifications and experience of candidates rather than personal friendships, appearances or other issues unrelated to a candidate's ability to do the job," said Jay Douglass, the 43-year-old constable candidate running against business owner Rick Remender in the Aug. 28 primary.
According to Coconino County, the constable is an elected four-year term position that serves in a peace officer position similar to the county sheriff. The constable is an officer of the Justice Court and serves the criminal and civil procedures of the court.
The constable serves in a law enforcement capacity with duties such as serving subpoenas, summonses, writs of restitution and writs of garnishment; issuing orders of protection and orders prohibiting harassment; and executing arrest warrants and approving bonds. The constable attends both civil and criminal Justice Court hearings when requested to do so, provides security for Justice Court and assists law enforcement when requested.
"Good moral and ethical character is of paramount importance," said Remender about the constable position. "No amount of training or experience can make up for a lack of integrity."
Remender has been a musician, worship leader and business owner for many years. He said he comes from a family deeply rooted in law enforcement, and although he is new to the Williams justice system, feels he has the experience necessary for the constable position.
"An officer should seek to earn respect, not just demand it," he said. "They should be able to deescalate or diffuse tense and potentially dangerous situations to avoid having to use force unless absolutely necessary."
Douglass has been a process server and bail enforcement officer for the past 10 years. In these roles he has served arrest warrants and is familiar with conflict resolution, rules of civil procedure, criminal law and firearms. He has also been a law enforcement volunteer.
"I have worked closely with law enforcement for the last 10 years in my role as a bail enforcement officer," Douglass said. "Often times, we have backed each other up in dangerous situations, shared information on individuals and assisted each other in doing our jobs."
Douglass said he also has a bachelor's degree in criminal justice from Northern Arizona University.
Douglass said his time as a bail enforcement officer and other duties have given him the experience needed to be a constable.
"As I have been executing arrest warrants and serving process for the last ten years, I feel I would be able to hit the ground running with little to no learning curve," he said.
Prior to the establishment of the constable position in Williams, county deputies and private process servers provided the service.
Douglass was the driving force behind the reestablishment of the constable position in Williams.
"When I convinced the Board (Board of Supervisors) to put the position on the ballot, I always intended it to be a volunteer position done as a service to the people of Williams and the community I love," he said.
In 1998, the Coconino County prosecutor's office alleged Douglass, who was working as a night clerk at a Flagstaff motel, handcuffed a 16-year-old boy, who had been littering and causing mischief in the motel parking lot, and took the boy to a back room of the motel office.
The prosecutor's office alleged the indecent exposure occurred in the motel office.
Douglass was found guilty of custodial interference and indecent exposure. The crime was set aside by the Coconino County Superior Court in 2004.
Douglass said in the 20 years since the conviction, he has started and operated several businesses in northern Arizona, creating jobs for the community and providing services to the residents and visitors.
"I have volunteered countless hours to non-profits and government agencies, donated money to worthy causes and mentored youth," he said.
The court found that Douglass had satisfied the provisions of his sentencing and since he had no known further police contact, the Superior Court judge ordered the setting aside of the guilty plea, judgment and conviction in the case and dismissed the accusation or indictment against Douglass.
Douglass said because his conviction was set aside, all of his civil rights have been restored, which allows him to hold his current position as a private process server and bail recovery agent, and to run for the office of constable.
Douglass ran and lost the Flagstaff constable race to Linda Kuczynski in 2010.
More like this story