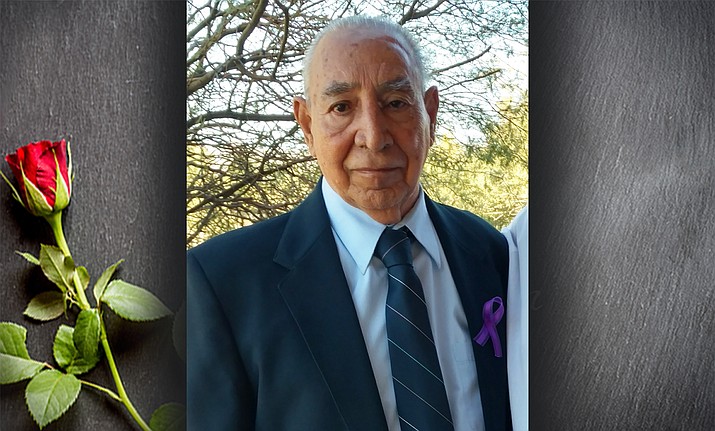 Originally Published: April 10, 2018 12:56 p.m.
On April 4, 2018, with family at his bedside, Raymond Lucero was called home to be with his wife Camila Lucero. Raymond was born in Gallup, New Mexico to Antonio and Daniella Lucero. He leaves behind three children Patsy Thompson, Flora (Danny) Bowen and Louis (Gloria) Lucero, 14 loving grandchildren and numerous great grandchildren, nieces, nephews and friends.
Raymond started his career as a barber in Williams, Arizona and retired in Phoenix, Arizona after 53 years. Visitation will be Thursday April 12 from 5 – 8 p.m. at Chapel of the Chimes, 7924 N. 59th Avenue in Glendale, Arizona. A funeral mass will be held at St. Louis the King, 4331 W. Maryland Avenue in Glendale, Arizona.
More like this story