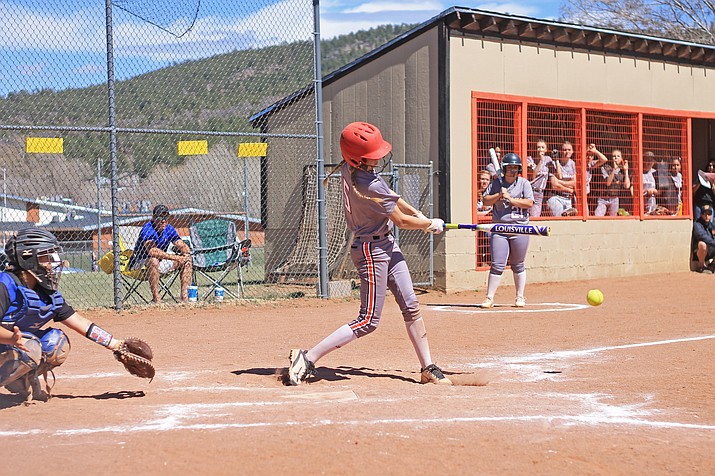 Originally Published: April 10, 2018 2:02 p.m.
WILLIAMS, Ariz. —The 1A Central leading Lady Vikes faced a tough loss to the Bagdad Sultans April 6 in a game that saw extra innings.
The Vikings had just one hit in the first inning by freshman Sydney Mortensen and two hits in the second, as the Sultans shut down the Viking batters with strong pitching.
The Lady Vikes finally managed to get on the scoreboard in the third with a base hit by Aaliyah Alvarado and subsequent stolen bases.
Another run by Maegen Ford brought the Vikings ahead 2-0 at the bottom of the fourth.
The Sultans came back in the fifth inning pulling in three runs to take the lead.
The Vikings has a short rally with an Amaryssa Orozco triple in the fifth, and two runs scoring to even the game at 4-4.
Going into extra innings, the Sultans managed a run but the Vikings couldn't respond and the game went to the Sultans.
Earlier in the week, the Vikings beat Joseph City 18-11.
Despite the Bagdad loss, the Vikings are ranked third in the 1A Conference, one spot ahead of the Sultans.
The girls next play Greyhills on the road April 13.