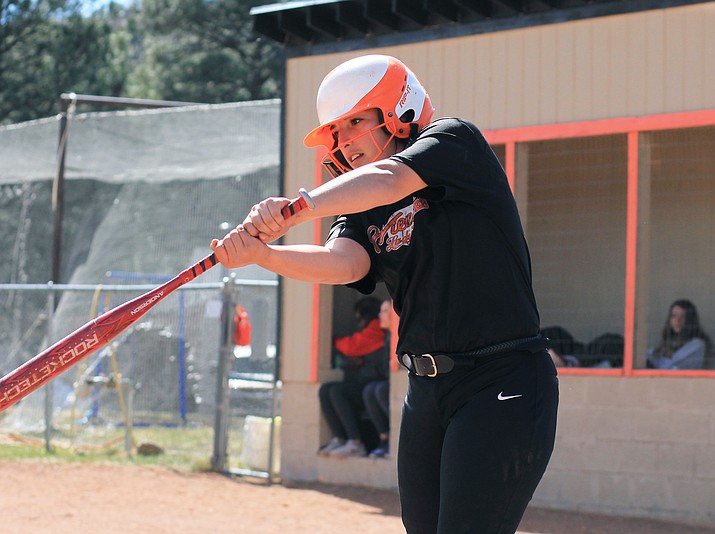 Photo by Wendy Howell.
Originally Published: April 3, 2018 12:11 p.m.
The Lady Vikings dominated rival Mogollon March 27, where they went 26-18 and 16-2 in a double header at home.
Those two wins, along with two wins against Mayer, have moved the Vikings to 4-0 in the 1A Central region.
The Lady Vikes have won five of their past six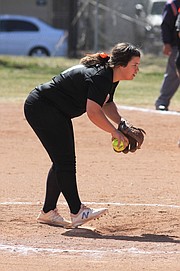 games beating Needles, Mayer and Mogollon by more than 10 runs in each game.
The Lady Vikes have a busy week as they faced Joseph City April 3, and then play Bagdad April 6 at 1 p.m. and 3 p.m at home. The return April 7 to face Sedona at 1 p.m. at home.