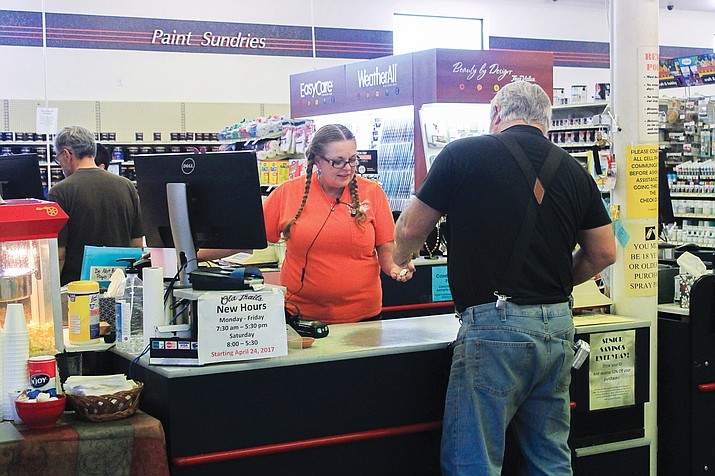 Photo by Wendy Howell.
Originally Published: September 5, 2017 1 p.m.
Congratulations and happy 60th anniversary to Old Trails Hardware,
Not only is Old Trails a great local business with a long history in our community, Kim and Dale, the owners of Old Trails, are well known for their generous contributions to our community.
This year, as a part of their 60th anniversary celebration, Old Trails collected donations from their patrons on behalf of Williams Food Pantry & More. We are delighted to report that their kindness resulted in about three shopping carts full of non-perishable food for the pantry to distribute.
Many thanks and best wishes to Old Trails, their staff and all of the patrons/customers that made such generous contributions. Here's wishing you 60 more great, great years!
More info on the food pantry is available at (928) 255-9277.
Williams Food Pantry & More