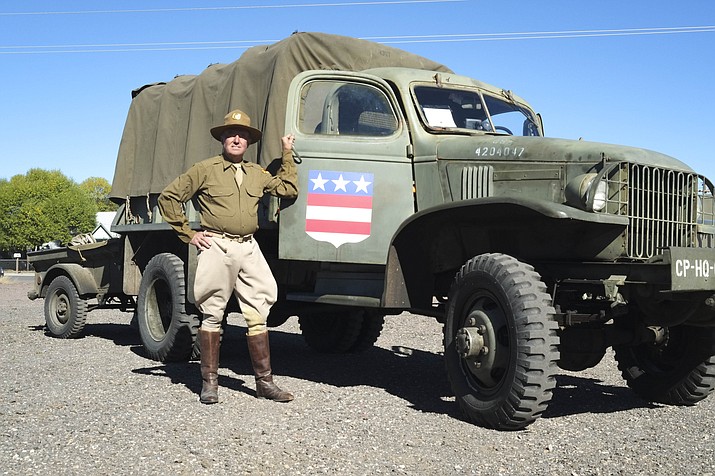 Photo by Loretta Yerian.
Originally Published: October 10, 2017 11:56 a.m.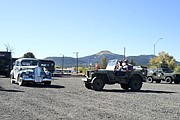 WILLIAMS, Ariz. - The Arizona Military Convoy featuring military vehicles from WWI through today made a stop in Williams Oct. 6-9. The convoy showcases America's historic military vehicles and was retracing the original 1926 Route 66 convoy route starting in Chicago, Illinois Sept. 16. They expect to arrive in Santa Monica, California Oct. 14. The route is 2,400 miles and the convoy averages a speed of 30 miles per hour.