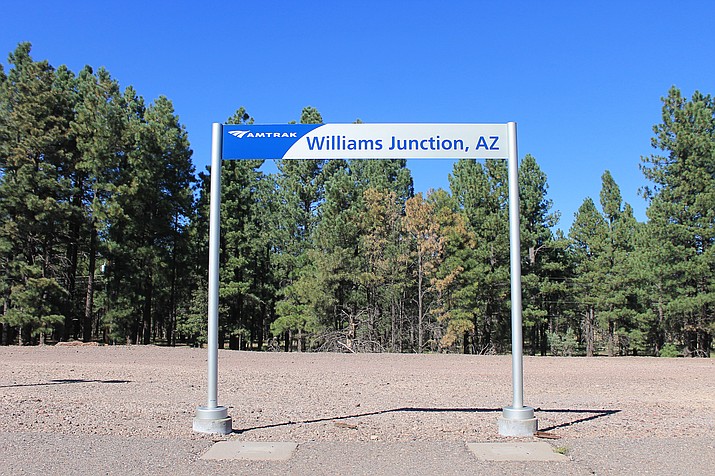 Photo by Wendy Howell.
Originally Published: October 3, 2017 10:15 a.m.
To the editor:
Yet another service goes away introduced during the Max and Thelma years of Grand Canyon Railway. As of January 1, 2018, the shuttle service to Williams Junction for Amtrak Train service ends, sending another service to Flagstaff. Very few actually 'hang around' the lobby, from my experience. Most have a room waiting at the motel or a home to go to, so I don't see the problem spoken of in the WGCN article. It is a much needed service to Williams Junction and most will not go to Flagstaff to replace it. Locals will agree it is an essential service for Amtrak riders and most appreciate the shuttle.
Will there be a local replacement? No. No one else has the permission of BNSF to go on the property to pick up and drop off Amtrak riders. They certainly don't want private vehicles on the property. So, I would guess the stop will be closed. Pity. Another step backward for Grand Canyon Railway.
Robert E. Robinson,
Williams resident
More like this story