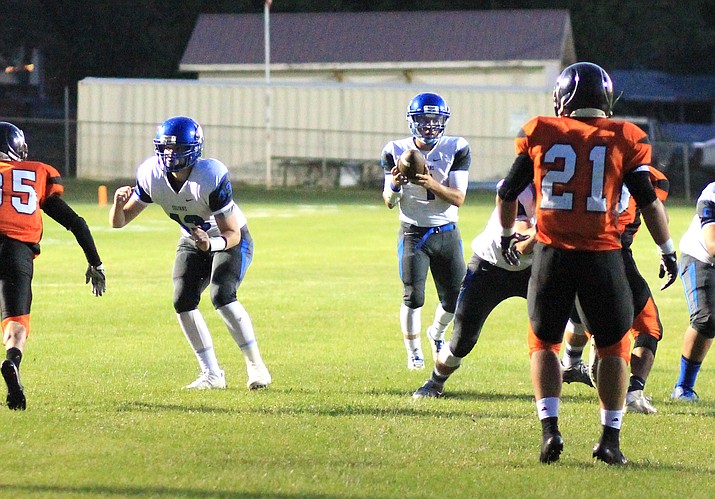 Photo by Wendy Howell.
Originally Published: October 3, 2017 10:23 a.m.
WILLIAMS, Ariz. — Bagdad's quarterback, Israel Loveall, passed the national 8-man leader for touchdown passes Sept. 29 against Salome.
Loveall had 139 career touchdown passes prior to the game and only needed five more to break the national record.
He got his record breaking pass in the second quarter with a pass to Scott Finnerty on a nearly 50-yard play.
He now has 147 career touchdowns and counting.
While playing NFL Yet Sept. 22, Loveall broke the Arizona record for career touchdown passes.
Bagdad beat Williams in the 2016 1A state championship, and Loveall and Finnerty pulled off a hail-mary pass to beat Williams 28-24 in their second game of the 2017 season Sept. 1.
Bagdad is 6-0 with two more regular season games this season before they head to the 1A playoffs.
More like this story