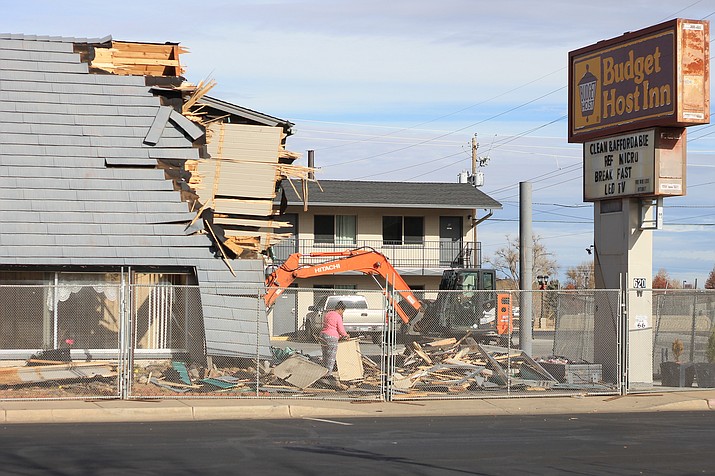 Photo by Wendy Howell.
Originally Published: November 21, 2017 10:32 a.m.
WILLIAMS, Ariz. — JMZ Excavating was observed wreaking havoc to the Budget Host Inn this week.
The wrecking crew was seen demolishing the A-frame front office portion of the motel.
According to owner Mahesh Patel, plans are to rebuild and modernize the office area and create a breakfast room for motel customers. Patel said she hopes to have the remodeled office and breakfast addition finished before the end of the year.
The project:
Hotel: A remodeled office with modern equipment.
Restaurant: A breakfast nook for motel patrons.
Location:
642 E Route 66, Williams. Near the intersection of E. Route 66 and N. Locust Street.
More like this story