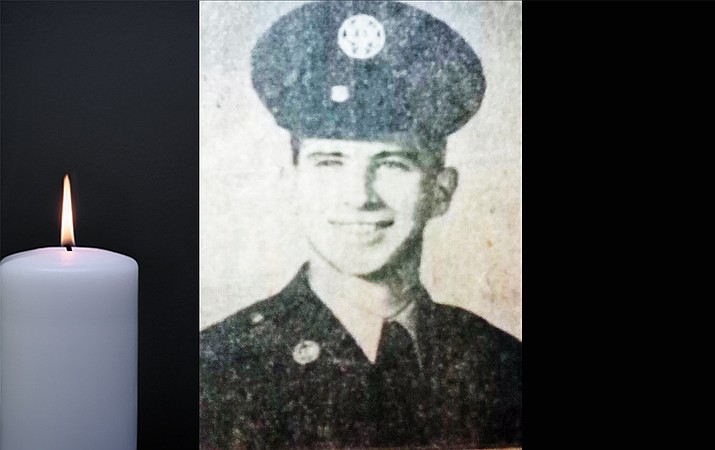 Originally Published: May 31, 2017 12:30 p.m.
Edwin John Porr, 80, of Parks, Arizona passed away on May 6, 2017.
He was born on Sept 24, 1936 to Evander Orville and Edna Mae (Staus) Porr in Pittsburg, Pennsylvania.
He is preceded in death by his parents, Evander and Edna Porr, his sister Elaine Gusky and grandson Payson, Mojica. The family moved to Mesa, Arizona in 1946 where he attended school until 1954. Edwin joined the Air Force in 1955 and served for four years. He was an air conditioning/electrical technician by trade, but could fix anything. He moved to the Williams area in 1990, where he was self-employed. Edwin is survived by his sons John Porr (Christine) and David Porr (Angela) and daughter Deborah Mojica (Jaime), his brothers Evander and Eugene and his sister Evelyn. He is also survived by several grandchildren and great grandchildren and nieces and nephews. Services were held at Bellemont Veterans cemetery.
More like this story