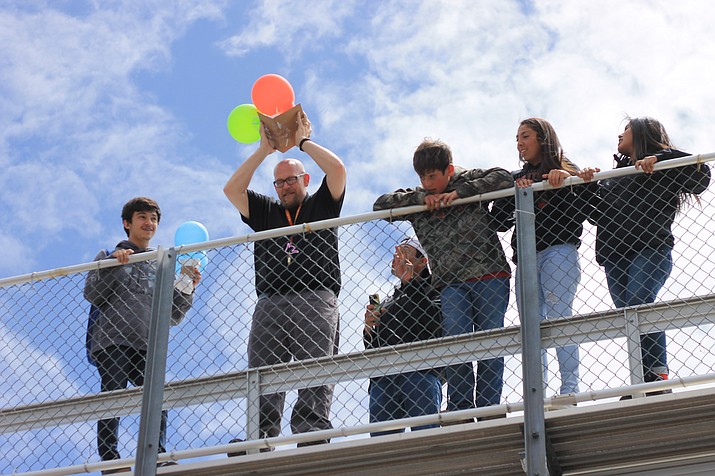 Photo by Wendy Howell.
Originally Published: May 2, 2017 3:28 p.m.
Williams High School science teacher Michael Lee wrapped up a recent unit with and egg drop contest where students wrapped raw eggs in protective packaging and dropped them from the bleachers above the school's parking lot. The students were given a choice of 12 items to cushion the eggs.
Photo Gallery
Whs Egg Drop 04 26 17