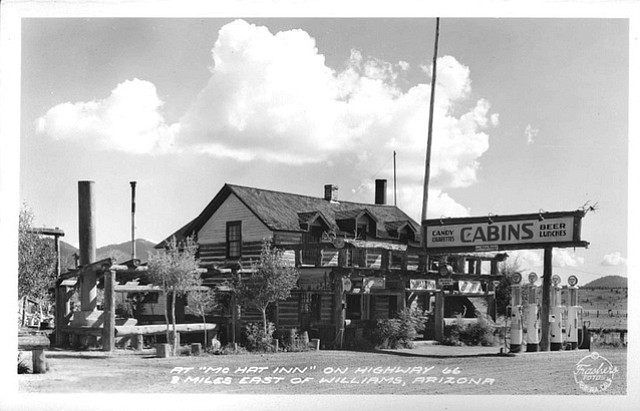 Originally Published: March 14, 2017 11:28 a.m.
This roadhouse located along Route 66 near Parks was once called McHatt Inn. It was constructed with handhewn logs in the late 1800s. The log construction, gas and a few cabins beckoned travelers off the highway. It's rumored that it became a brothel in the 1940s because of the proximity to the Elmo Dance Hall located across the road. The dance hall was demolished when the interstate was constructed.
In the mid 1940's, the roof and dormers (seen in early photographs) were replaced, and the oversized wagon wheels were rolled out front and the establishment was renamed Wagon Wheel Inn. In the 1960s, it became a private residence and today it is called the Wagon Wheel Winery and is owned by Ann and Louie Serna, who grow grapes on the property.