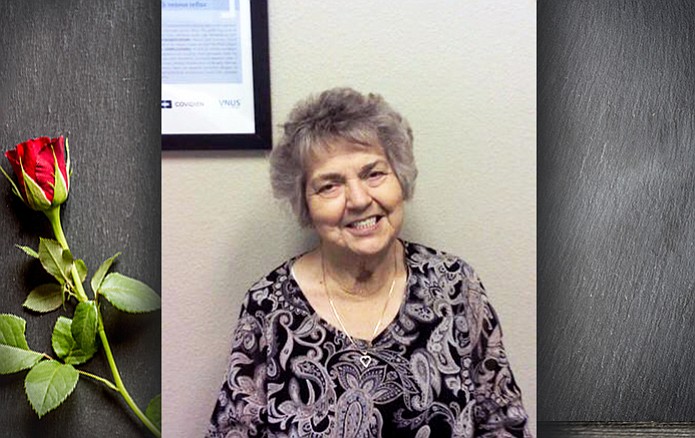 Originally Published: January 31, 2017 1:31 p.m.
Roberta (July 20, 1940 - January 26, 2017) passed peacefully from this world with family and friends by her side.
She was born and raised in Oklahoma City, and later moved to Baker City, Oregon. There, she graduated from high school and met her husband, Loren Allen Wright. They were married on July 12, 1958. Loren was a logger, so the family moved between Oregon, Utah and Arizona. The family finally settled in Williams in 1973. Roberta and Loren loved the small-town atmosphere of Williams, where everyone is family. Her sons shared that love, and continue to reside here.
Roberta was active in the community, belonging to the PTA, the Williams Viking Boosters, the ESA women's club, and in assembling boxes for the servicemen.
She is remembered by many from her years of employment at Denny's and the Circle K, where all looked forward to her warm, smiling face.
Roberta is preceded in death by her mother, Ruby Mattox, her husband Loren Allen Wright, and her daughter Leslie. She is survived by her sons Robert (w. Sandra) and Jeff (Lori), 12 grandchildren, 21 great grandchildren and one great-great grandchild.
A memorial service is scheduled for Saturday, February 4, 10:30 a.m. at The Church of Jesus Christ of Latter-day Saints located at 1111 Stockmens Road in Williams. A luncheon will follow. All are invited to share memories of Roberta at that time.
More like this story