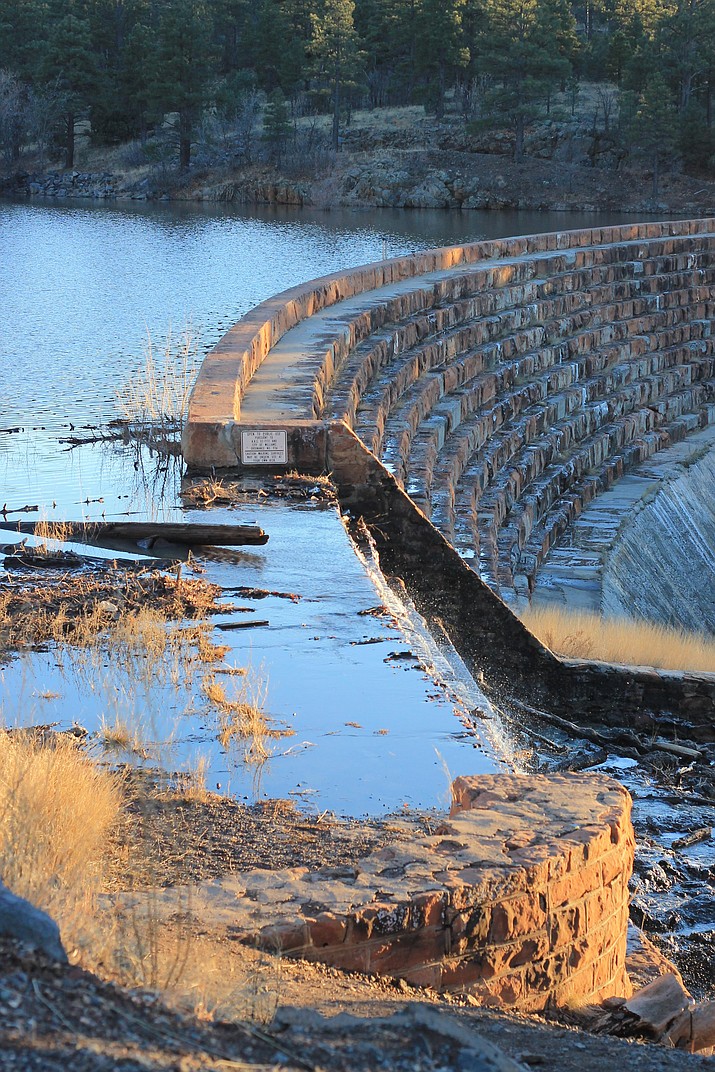 Photo by Wendy Howell.
Originally Published: January 24, 2017 12:27 p.m.
WILLIAMS, Ariz. — The lakes are full. Because of the rain and recent storms, the city of Williams has a good supply of water for 2017 according to consultant Pat Carpenter of A Quality Water Company.
As of Jan. 11, all wells for the city have been turned off with City Dam being the main source of water supply.
The current system demand is 400,000 gallons per day, with a total flow of 13,276,000 through the water treatment plant in December.
Carpenter said at the current system demand, not calculating in well water, the city has 36 months of treatable water in the lakes. The city has 430 million gallons of treatable water in the lakes. This time last year, the city had 264 million gallons of treatment water in the lakes.
The city did have a high loss of water in December, with a 29 percent loss found by what was produced at the treatment plants compared to actual water delivered to customers. Carpenter said several large leaks may have contributed to this loss.
Carpenter's report found that Dogtown Lake has approximately 290 million gallons compared to 207 million in Dec. 2016. Approximately 80 percent is treatable water or 232 million gallons. City Dam has 36 million gallons compared to 36 million, Cataract Lake has approximately 75 million gallons compared to 47 million, Santa Fe Lake has 70 million gallons compared to 37 million and Kaibab Lake has 67 million gallons compared to 24 million.