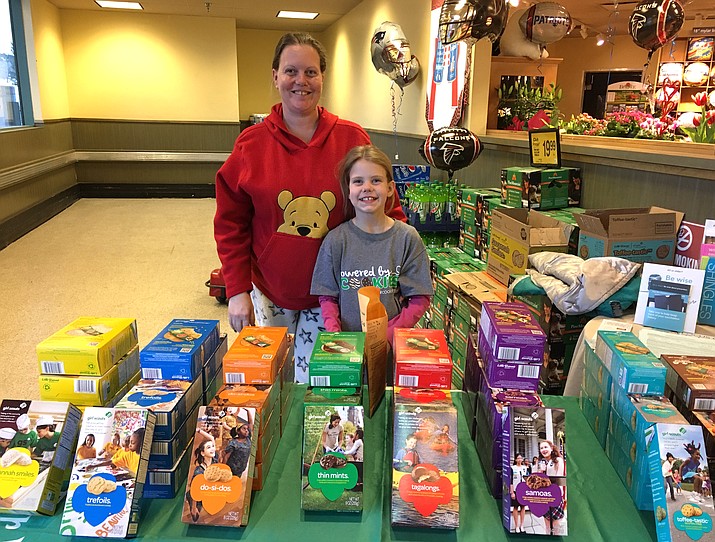 Photo by Wendy Howell.
Originally Published: February 7, 2017 3:14 p.m.
Williams Brownie Troop 2616 sells Girl Scout cookies at Safeway Feb. 2. The cookie sale is the troop's largest fundraiser for the year. They plan to use the money to go ice skating and take a field trip to Phoenix.