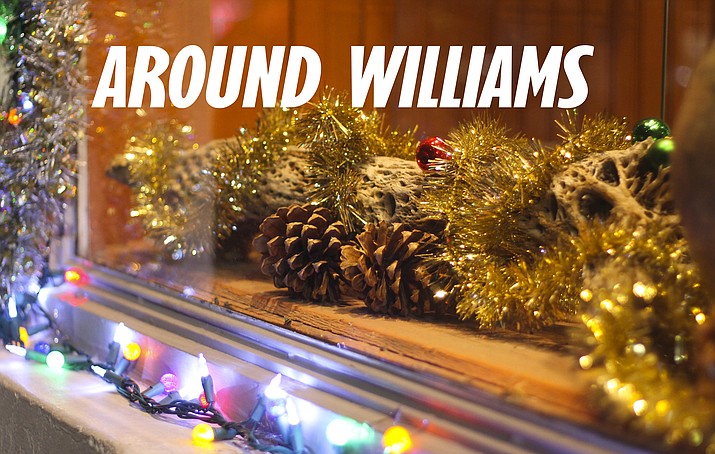 Originally Published: December 19, 2017 10:05 a.m.
Little League board members sought
The Williams Little League is seeking board members for the 2017-2018 season. Current vacancies include treasurer and player agent. Anyone interested can contact Cindy Sutton at (928) 635-5272.
Salvation Army bellringers needed
The Salvation Army needs bellringers. The money collected is used locally. Shifts are open Fridays and Saturdays throughout December.
Anyone interested can contact Kerry-Lynn Moede at the Historic Yellow House or (602) 818-6559.
Community invited to Christmas Nativity Pageant
Those interested in being involved in the production of the Christmas Natvity Pageant, which takes place Dec. 22 at 6:30 p.m. at the Babbitt-Polson Stage, can contact Kerry-Lynn Moede at (602) 818-6559.
Support your local booster clubs
Williams High School and Williams Elementary -Middle school booster clubs are asking for the public's support. Booster clubs support the schools extracurricular activities, athletic activities, teams, students and athletes. Member fees are: $25/per individual, $15/WUSD employee and $10/student
Everyone who joins gets a booster club T-shirt. More information is available from Williamsboosters@gmail.com
VFW Auxiliary selling fall center pieces
The Matthew James Broehm VFW Post 12128 Auxiliary is selling fall center pieces made with silk flowers in baskets, vases and etc., no two are alike. Look for flyers around town for locations and times of selling.
More information is available by calling (928) 606-9001.
Annual coat drive starts Oct. 1
The annual coat drive started Oct. 1. Anyone who has coats they no longer use can donate them to be used by someone in need. Ogden Cleaners cleans them for the Kiwanis Club and then are given out to those in need by the food pantry. Slightly used blankets also are accepted. Drop of items at the Rec Center and Williams Reality or more information is available by calling (928) 635-4393.
More like this story