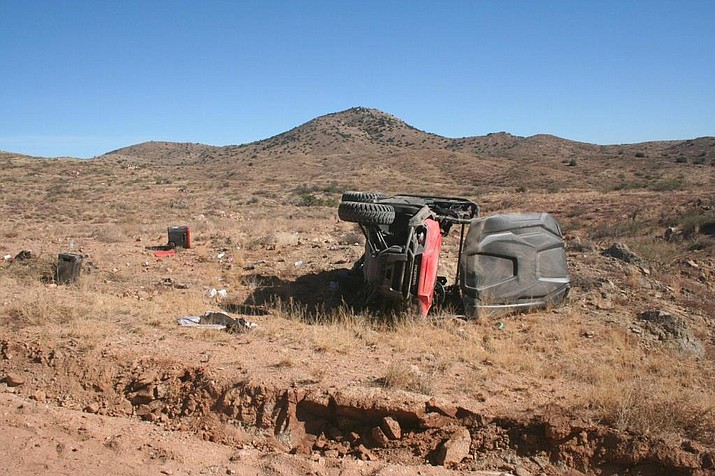 Originally Published: December 5, 2017 11:28 a.m.
An ATV rollover near Cordes Lakes Nov. 25 injured four adults and three children, including a 3-year-old child.
Yavapai County Sheriff's spokesman Dwight D'Evelyn said deputies who responded to Bloody Basin Road about a mile east of Interstate 17 found a quad-type ATV had rolled over. A woman had apparently been thrown from it and was found unresponsive, but breathing a short distance from the ATV. A a man was found pinned beneath the ATV, although alert and responsive. The other victims, D'Evelyn said, had various non-life threatening wounds.
None of the victims wore a helmet, he added, but it did appear that they had worn seatbelts.
The man and woman who were most seriously injured were flown to a Phoenix hospital; the others were taken by ground ambulance to Phoenix hospitals as well.
Some of the family was from the Avondale community, but confirmation on the identification of the injured is pending.
D'Evelyn said alcohol was not a factor in the crash, but that unsafe speed likely was, because it appeared the ATV rolled while in a turn.