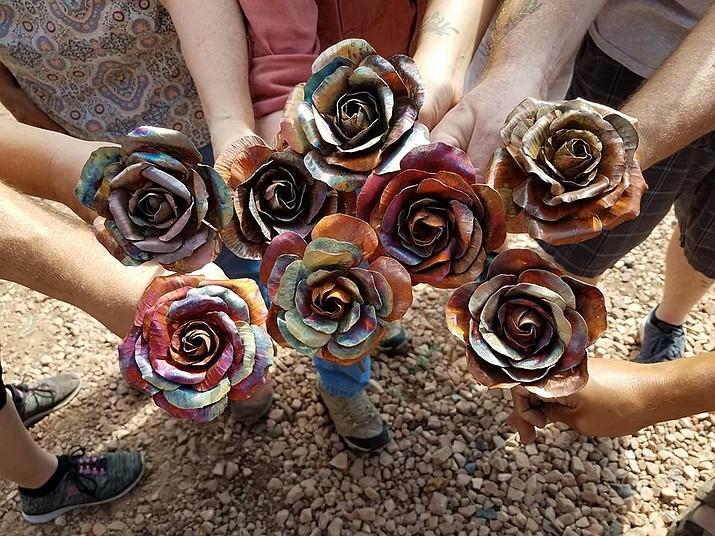 Originally Published: August 1, 2017 1:13 p.m.
Local artist Tom Williams gave a copper rose workshop July 23 for Williams Alliance for the Arts. Williams demonstrated how to create metal artwork using forged iron. He employs welding, blacksmithing, bending, twisting, and heating in his my metal sculptures.
His sculptures are organic forms captured in metal. He makes petroglyphs, pinecones, ravens and roses. He has made bells made from discarded tanks and drums that produce musical notes. He has made saguaros made from the Grand Canyon mule shoes, and even shaped a planet - Mars.
In 2011 he entered the Flagstaff Recycled art show and won the Elegance award. He was planning to enter his work in a gallery in Flagstaff when his wife, Kris, and another artist suggested they open a gallery in Williams, AZ. The Gallery in Williams opened in September, 2011.
He entered the 2012 Recycled Art Exhibition in Flagstaff, and this time his work "Shoeguaro" took Best in Show.