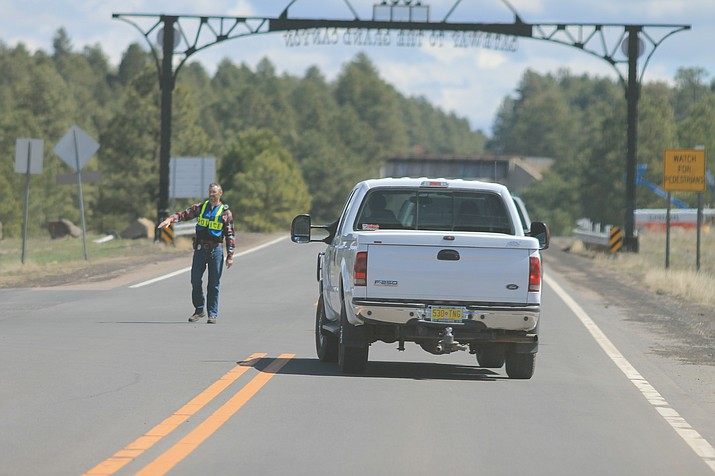 Photo by Wendy Howell.
Originally Published: April 18, 2017 1:58 p.m.
To the editor:
My wife and I, along with our three grandchildren, were at Bearizona during a Spring Break vacation March 27 when it was placed on lockdown while the area was searched for a possible armed suspect. I want to extend my appreciation to the city of Williams, local law enforcement and to the employees of Bearizona for the efficient way in which the situation was handled.
There were a lot of children at the park and the officers involved not only did a great job making sure everyone was safe and searching the area, they went a long way to comfort the kids in the gift shop and assure them everyone was ok. My grandchildren didn't really know what was going on until they saw the officers with guns and they were immediately comforted with the actions of the officers and the way they explained what was happening to the kids. As we were escorted to our vehicle before the suspect was actually captured, the officer who escorted us talked to us the entire way in order to help keep everyone calm during an intense situation.
Law enforcement takes so much heat these days, I just wanted to make sure those who dealt with this situation knew their efforts were noticed. Most importantly, please extend my thanks for making sure my family was safe.
Sincerely,
Gary L. Boyer
Mayor – City of Glendora, California