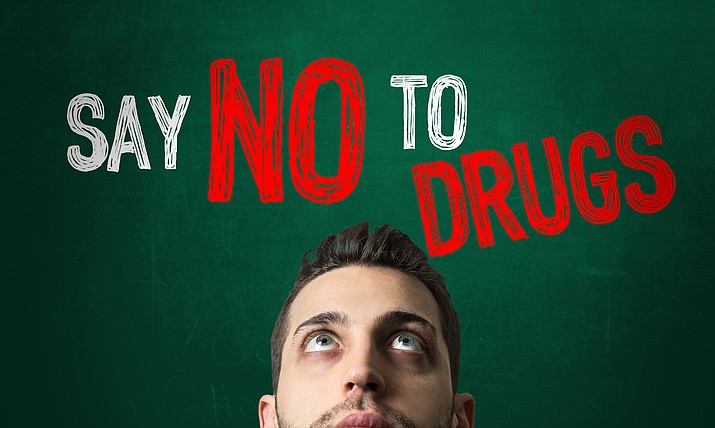 Originally Published: April 18, 2017 10:18 a.m.
WILLIAMS, Ariz. — Williams Alliance is partnering with Williams Unified School District (WUSD) to bring the Positive Pathways drug prevention lecture series to the schools.
Positive Pathways is a name the Alliance has given to the program, which will focus on bringing motivational drug prevention speakers to the Williams schools twice a semester.
"We'll be trying to bring in some big names (to speak), but also some real folks that kids can relate to as well," said Williams Alliance member Rob Krombeen. "I think both can have equal impact. We're looking for dynamic speakers."
The Alliance has used various forms of media to put messages out about drug prevention over the past few years, but is now looking at motivational speakers following meetings last year with the school district.
In February 2016, the WUSD governing board considered a random drug-testing program for high school students. School administrators, teacher, coaches and community members, including the Alliance, held several meetings to decide if the district should adopt a drug testing policy for athletes and those in extracurricular activities. The group ultimately rejected the idea but most in attendance agreed more anti-drug use education would be beneficial.
"This is a win-win with the schools," Krombeen said. "We schedule speakers and the school takes care of the scheduling."
Krombeen said the group's focus is to bring positive messages about drug prevention to the children of Williams.
"We're not so much looking at recovery successes, but those who were able to make the right decisions through school and impart those practices and principles with our students," he said.
"Recovery stories have their place, but they can also send the message that even if you make the wrong decisions, you can still fix that," Krombeen said. "But for high school and other school-aged kids, we want to show that making those right decisions is possible and doable and can have great end results right here in Williams."
For over 15 years, the Williams Alliance worked towards decreasing drug and alcohol abuse in the local community. They hope to send a message to encourage positive decision making amongst the community's youth.


The first Positive Pathways presentation for students is April 20, at 10 a.m. at Williams High School. The speaker will be Judge Tommy Webb, who will tell his life story. His presentation is titled, "You can make a difference" and will focus on making a positive difference in a negative world.
He has experienced life from a perspective not commonly shared by individuals who live in this part of the world. His dynamic message to value and appreciate the qualities of other people is delivered with a sense of humor that will be inspiring, thought provoking and entertaining.
"Judge Webb is world class," Krombeen said. "His message is truly amazing."
WUSD Superintendent Rick Honsinger said he is pleased with the work the Alliance is doing toward drug prevention and thinks the speaker series will be beneficial to the students.
"I'm really supportive of them wanting to do this," Honsinger said. "It's important to keep hitting kids with these positive messages."