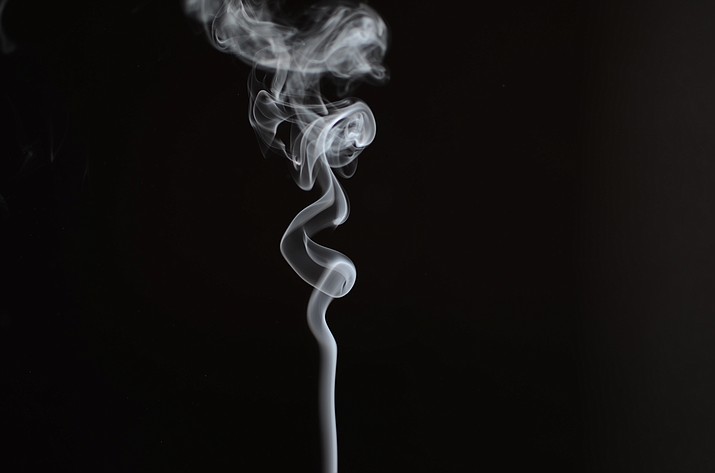 Originally Published: April 11, 2017 11:12 a.m.
To the editor:
If the American Legion in Ash Fork, Robert Fulton Unit 57, is going to house meetings for the public, it needs to comply with Arizona law. The Smoke Free Arizona Act states smoking is prohibited in public places. Even though there are exemptions for veterans and fraternal clubs, the law specifically states, "when they are not open to the general public." Although, the American Legion is not associated with the Ash Fork Sanitary District, they allow these public meetings to be held in their facility — a facility that does not have a smoke-free room.
Each time I have attended an Ash Fork Sanitary District meeting held at the American Legion, the meetings were held in a smoke-permeated room. Cigarette smoke from the bar wafts under the folding partition with its five-inch gap into the "smoke-free" room. Citizens who would like to participate in community planning, which is their responsibility as a citizen, are forced to breathe in cigarette smoke and endure health issues to have their voices heard.
When asked if a change in venue could take place, (an organizer) said, 'Number one, young lady, this is a smoke-free room in the American Legion as defined in those orders. This is a smoke-free room... you don't have to come to the meeting," (another organizer) stated, "We are not changing the venue. If you want to, you can do what you feel you need to."
Smoking and secondhand smoke exposure has been related to so many health risks. It causes strokes, lung cancer and coronary heart disease in adults and contributes to approximately 41,000 deaths among non-smoking adults.
A flimsy, decrepit folding room divider with a five-inch gap from the floor to the divider for the smoke to travel under is NOT smoke-free. American Legion Robert Fulton Unit 57 be responsible and provide a smoke-free room for public use per the Smoke Free Arizona Act.
Rosemary Brockman Hume Ash Fork resident and taxpayer of Ash Fork Sanitary District
More like this story