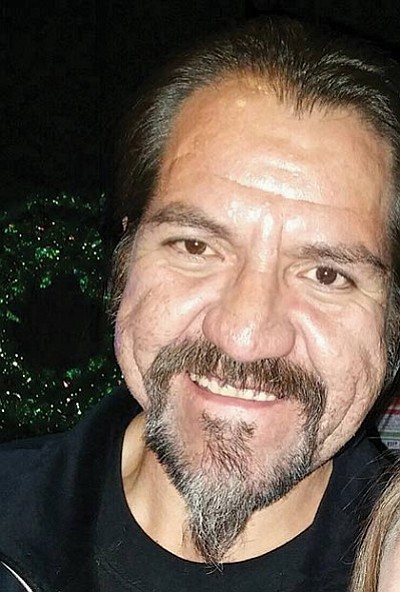 Originally Published: April 21, 2016 11:34 a.m.
Robert Martin Serrano Sr. age 49 of Williams, Arizona was born September 12, 1966 and passed away Wednesday, April 13, 2016 in Glendale, Arizona. He is predeceased by his parents Paul A. Serrano, Sarah R. Serrano and his sister Danielle S. Galena. He is survived by his children Robert Martin Serrano Jr., Daniel Lee Serrano, Sarah Marie Serrano, Jessica Soto, and Joseph Ramirez, 10 Grandchildren, his brothers and sisters Paul Serrano, Cynthia Martinez, Lawrence Serrano (Cynthia Serrano), Christina Sandoval (Chuck Sandoval), Debbie Serrano and Frank Serrano (Mary Serrano), in addition to several nieces and nephews.
A well-loved father, son, brother, uncle and friend. Our dad was as genuine as they come, from his jokes, to his laugh, to his big heart he carried with him at all times. Always so giving, caring, even to ones he knew nothing about. Robert was a happy man who like some overcame a hard past but in the end never forgot where he had come from and changed for the best.
He was a very loved man, and by many. He is remembered through his kids, family and all those who knew him for him and his goofy self. We love you and you will be very much missed and until we all meet again. We love you!
Rest is paradise dad/Bert/Uncle Robert. We will never forget the time we had with you!
Services will be at noon on April 23 at St Joseph's Catholic Church.
More like this story