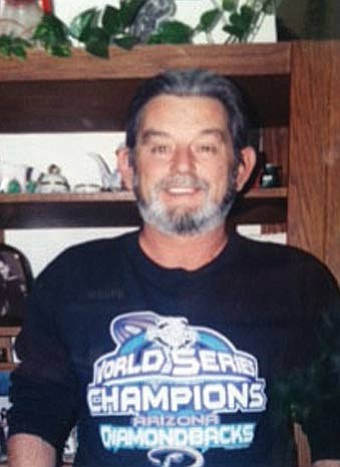 Originally Published: May 19, 2015 12:34 p.m.
Robert "Bob" Gary Howe, 62, died May 4, 2015 in his loving home in Williams, Arizona. Bob was a resident of Arizona for 51 years. He was born in Carthage, New York and moved to Arizona at the age of 11.
Bob was in the United States Army , he was part of the 101st Airborne Screaming Eagles in the Vietnam War. He was a husband, father, grandfather, and friend to all.
He leaves his loving wife of 44 years, Nancy Howe, two sons Joe Howe and Ray Howe, two daughter in laws Annie Howe and Seles Howe, three grand daughters Angelina Howe ,Klarisa Howe, Danika Howe, and one grandson Joe Howe.
Bob will be greatly missed.
A celebration of Bob's life and a veterans service on May 23 at 1 p.m at Cataract Lake County Park, 1500 N. Country Club Rd. Williams, AZ. Following the veterans service there will be a barbecue, please feel free to bring a side dish.
More like this story