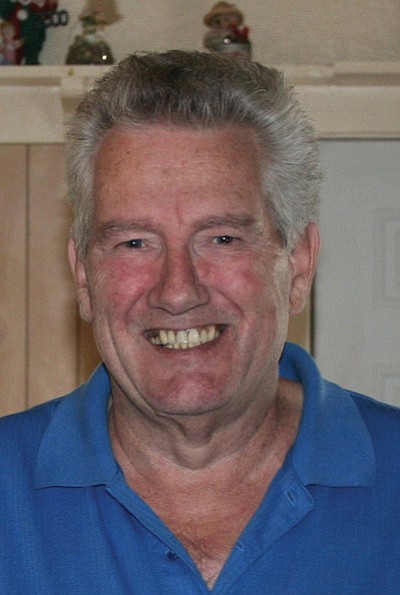 Originally Published: May 27, 2014 10:25 a.m.
Reiner Uebel, 76, of Williams, Arizona passed away May 20, 2014.
He was born January 9, 1938 in Germany. Reiner was a member of the United States National Guard in Pennsylvania when he met his wife Doris E. Uebel. They moved to Williams where they lived for the past 42 years.
He enjoyed golfing, shooting pool, hunting, fishing and his leather work, which he was well known for.
Reiner was also a member of the Williams Ham Radio Club. He worked 32 years for Safeway, and also served on the Williams Water Commission for a time.
He is survived by his wife of 53 years, sons Daniel, Anthony, David, and Michael, 14 grandchildren and 5 great grandchildren.
A service to celebrate his life took place Tuesday, May 27 at 10 a.m. at the Canyon Chapel, 720 W. Sheridan Ave.
Condolences can be shared online at www.norvelowensmortuary.com. Arrangements are under the direction of Norvel Owens Mortuary of Flagstaff.
More like this story