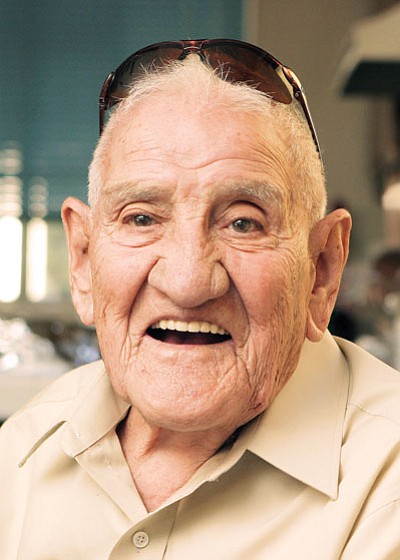 Originally Published: October 24, 2012 1:53 p.m.
Lorenzo D. Rincon passed on to be with his Lord and Savior Jesus Christ at the age of 94 on October 18, 2012. He was born in El Paso, TX to Ramon and Anastacia Rincon. He was a World War II veteran serving in the US Army. He moved to Williams 17 years ago from Texas.
Mr. Rincon is survived by his children Lorenzo M. Rincon, Manuel Rincon, Martha Candelario, Antonio Rincon, Lucia Lutski, Patrick Rincon and Albert Rincon and 19 grandchildren. He was preceded in death by his wife Guadalupe Rincon and daughter Mary Candelario.
Funeral services will be held Oct. 24, at 2p.m. at Norvel Owens Mortuary, 914 E. Route 66, Flagstaff, AZ.
Condolences and memories may be sent to the family online at www.norvelowensmortuary.com.
More like this story