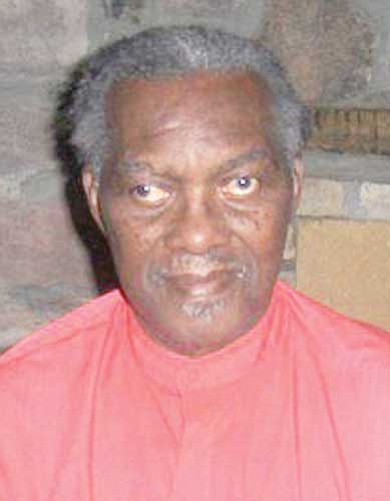 Originally Published: March 9, 2011 12:53 p.m.
The Rev. John Douglas Nelson answered his Lord's call to return to his Heavenly Home in the early morning hours of Monday, March 7, 2011 at the Tall Pines Nursing Center in Show Low, Ariz. He was 86-years-old.
Pastor Nelson was born on April 13, 1924 in Mobile, Ala. to the late Charlie and Beatrice (Hollingsworth) Nelson. He moved to Arizona in 1962 and dedicated his life to serving others as a Baptist minister. His ministry led him all over the state and he began his service as a deacon at the Galilee Baptist Church in Williams, Ariz. After serving a few years as a deacon, he was appointed to be the assistant at the Galilee Baptist Church before he founded the Blooming Grove Baptist Church in McNary, Ariz. He loved the people wherever he served. Throughout his blessed career, Pastor Nelson was even able to serve the communities of the Navajo Nation. Most recently, he served as the pastor of St. John's Missionary Baptist Church in Holbrook and enjoyed several years as its reverend.
This gentle old soul was well loved and liked by many, many people in the communities where he served. He was a man that immediately commanded respect from others, even with his meek and mild-mannered ways. He truly loved the Lord and enjoyed teaching of His tender mercies to those who would hear him preach. He loved people and he loved to be in their service as their pastor. For many years Pastor Nelson was the Moderator for the Northern Arizona Missionary Baptist District Association. He was a loving man but was detail oriented when assigned any task - great or small.
Though time and distance separated him from many of his family, he truly had a deep and unconditional love for all his children, grandchildren and great-grandchildren as well as his extended family. His passing has brought him peace that he so desperately needed and also has allowed his family to gather together to arrange for his most proper "Home Going" celebration. His family was large and extended but his love was abundant enough that every member of his family received of his love and goodness.
Pastor John Douglas Nelson is survived by his seven children: Barbara (Robert) Brown of Surprise, Ariz., Johnny Ray (Sharon) Nelson of Phoenix, Ariz., John Dillard (Lori) Nelson of Scottsdale, Ariz., Joyce Elizabeth McNeil of Norfolk, Va., Linda Sue Nelson (Alvin Wright) of Phoenix, Ariz., Kent O'Brien Nelson of Williams, Ariz. and Kathy Jo Nelson of Phoenix, Ariz.; 14 grandchildren; 12 great-grandchildren; his former wife, Lucille Singleton Nelson of Williams, Ariz.; as well as a host of nieces and nephews. Along with his parents, Pastor Nelson was preceded in death by a sister, Bessie Farmer; and two brothers: John Henry Nelson and Zebby Dee Nelson.
The public visitation for Pastor Nelson will be held 6-8 p.m. Thursday, March 10, 2011 at Owens Livingston Mortuary, Holbrook Chapel, 409 N. First Ave. in Holbrook, Ariz. The funeral service is scheduled to begin at 2 p.m. Friday, March 11, 2011 at the First Baptist Church, 629 W. Grant Ave. in Williams, where additional visitation will begin one hour prior. The concluding service and interment will immediately follow at the Williams Cemetery in Williams, Ariz.
Pastor Nelson's family is so grateful to all of those who have expressed their sympathy to them through thought and deed, and are most grateful for all the prayers offered on their behalf at this difficult time.
Arrangements are being cared for by Owens Livingston Mortuary-Holbrook, Chapel. Those who have special memories and would like to send private condolences can sign an online guestbook at www.owenslivingstonmortuary.com.
More like this story