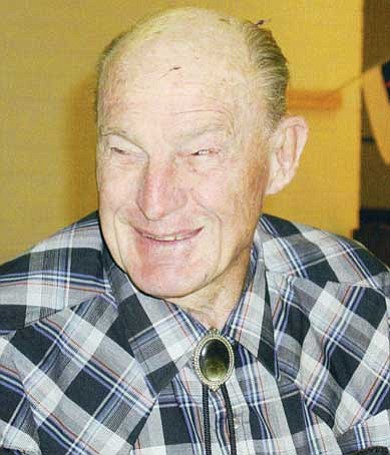 Originally Published: June 29, 2011 4:57 p.m.
Jack W. Bailey, 85, of Williams, quietly passed away at The Peaks on Wednesday, June 22, 2011.
He was born Jan 24, 1926 in Ft. Lauderdale, Fla. to Mae and William Bailey. Jack served in the Pacific during WWII and Korea in the U.S. Navy. He retired as an engineman and then became a maintenance worker for Civil Service at Point Mugu, Calif. He married Darlene Joyce Haffener Boisvert in 1973.
After he and his wife retired in 1983, they moved to Williams. Mr. Bailey was the Junior Warden at St John's Episcopal-Lutheran Church in Williams for many years as well as the American Legion. He loved bright colors and square dancing. He was known as a happy, helpful, and loving man and husband who loved music, especially the saxophone.
He is survived by Darlene, his wife of nearly 38 years; stepchildren Patricia McShane, and Paul Boisvert; children Janet Ray White and adopted daughter Joyce Ray; and several grandchildren and great-grandchildren.
A memorial service will be held at St John's Episcopal-Lutheran Church in Williams at 1 p.m. on Saturday, July 9, 2011 followed by graveside services at the Veterans Section of the Williams Cemetery.
Condolences can be sent to the family at www.norvelowensmortuary.com.
More like this story