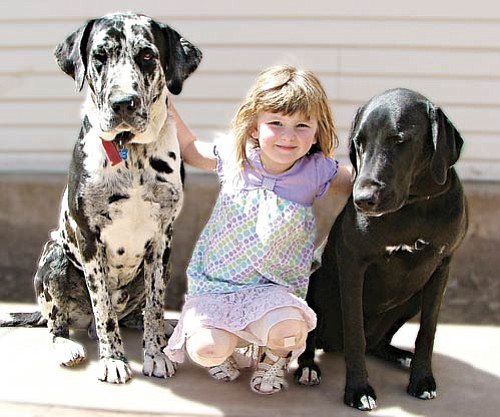 Originally Published: April 6, 2010 1:50 p.m.
WILLIAMS - The Williams Animal Action Group (WAAG) will hold its 25th Annual Vaccination Clinic at the Williams Rodeo Barn. The clinic will be offered noon-3 p.m. Saturday.
Only rabies shots will be available at this year's clinic. WAAG recently received a cease and desist order from the Arizona State Veterinary Medical Examining Board regarding the yearly distemper/parvo combo shots for dogs and the feline leukemia/distemper combos for cats. Only a vet or the pet's owner can administer the shot.
Rabies vaccinations are $6 each, including the certificate. Pet owners can also purchase city dog licenses with proof of current rabies vaccination. City tags are $10 for dogs that are spayed or neutered (bring proof of surgery for females) and $20 for fertile dogs.
The clinic will have three lines to speed up the paperwork process for the rabies certificate. Here's what you can do to help:
• Leave your dog outside until paperwork is completed.
• Bring your old rabies certificate. It has most of the information WAAG needs.
• Bring exact change if possible.
• Let WAAG volunteers know right away if your dog has "an accident" so the area can be cleaned and sterilized.
WAAG President Kali Kaliche said the organization was started 25 years ago to provide veterinarian services to Williams and surrounding areas.
"With no vet in the area and with the low wages common in a tourist industry community, we had a severe problem with disease issues with cats and dogs," she said. "One of the first things we did was have a vaccination clinic. Each year it has gotten more and more successful."
Initial rabies shots are good for one year. After that, they are good for three years. If your pet's last three-year rabies shot was 2007, it is due for a booster.
"Thank you so much for your help. And, once again, we are sorry to be unable to provide the yearly booster combination vaccines for dogs and cats," Kaliche said. "Please look at your rabies certificate to see when the previous vaccination expires."
For more information, call Kaliche at (928) 635-2595.